The Executive Board governs the affairs of the Caucus between
general
membership meetings. The Board meets twice a month to stay up-to-date on what's happening and to conduct regular business.
The Caucus elects a Chair and Vice Chair annually at VAYD Convention. The positions of Programs Director, Communications Director, Political Director, and Membership Director are all appointed by the Chair. Together, these officers make up the core of the Teen Caucus Executive Board. Additionally, teen members of the VAYD Executive Committee and Virginia members of the HSDA National Committee are ex-officio Board members.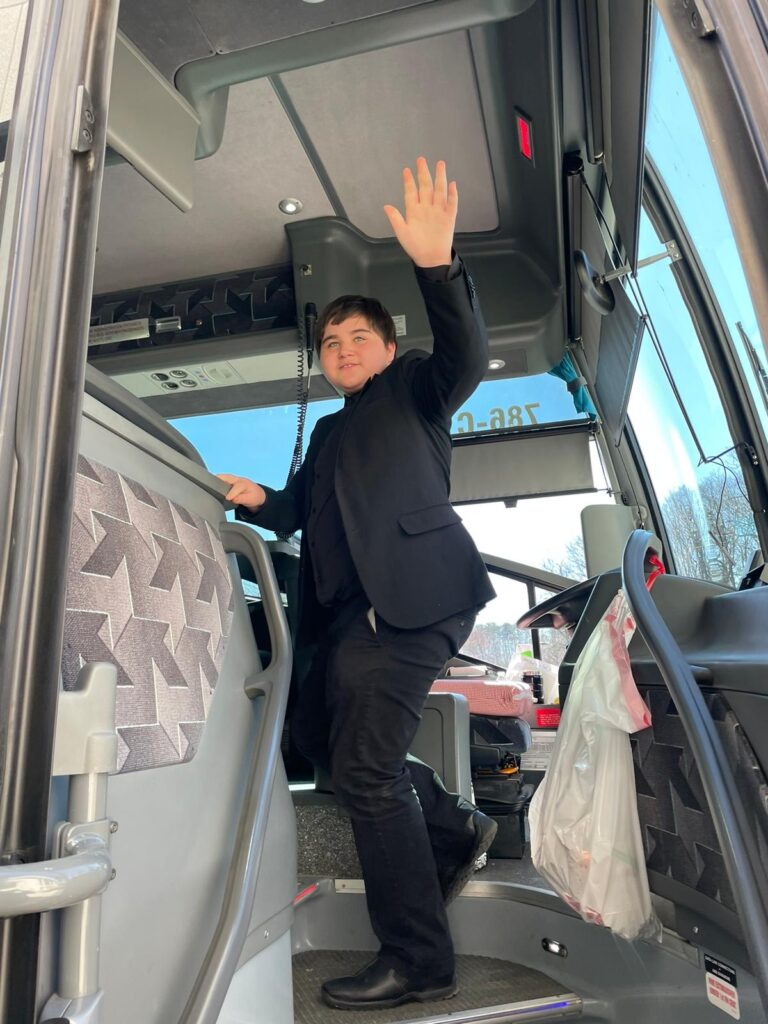 Caleb Quiroga is a sophomore at West Springfield High School, located in Southern Fairfax County. Before moving to Fairfax County, he lived in Rockingham County. Coming from a family who are ancestral Democrats, he has always been a Democrat. Living in Rockingham County up to 2022, he became more involved in politics after seeing conservatives target his school board. After seeing the attack on education by Republicans, he joined VAYD in 2022 and was elected Vice-Chair of the Education Caucus. Shortly after, he was selected as Programs Director for the Teen Caucus. At the 2023 VAYD Convention, Caleb was elected as Chair of the Teen Caucus. Caleb's main policy focuses are agriculture, education, and environmental issues. As Chair, Caleb's goal is to expand the caucus to what it used to be and promote the voices of Teens across the Commonwealth.
Caleb can be reached at [email protected]
Abigayle "Abby" Cheney currently attends Granby High School in the IB Diploma Programme in Norfolk, VA. They are Norfolk born and raised. Abby comes from a strong democratic tradition with a family that is passionate about women's rights, reproductive rights, and the peace movement. Seeing Norfolk as a looming target of the Climate Crisis, a city with high rates of gun violence, and an area with so many other struggles, Abby was blown away at a young age by the resiliency and community of the people of Norfolk in the face of all these problems. Since the age of 13 she has been active in local politics. Abby's main policy focuses are environmental issues, LGBTQIA+ rights, indigenous reconciliation, sustainable agriculture, and disability rights. Their hopes for this year for VAYD Teen Caucus is to help create effective communication that helps mobilize teens for the important political events we have coming up.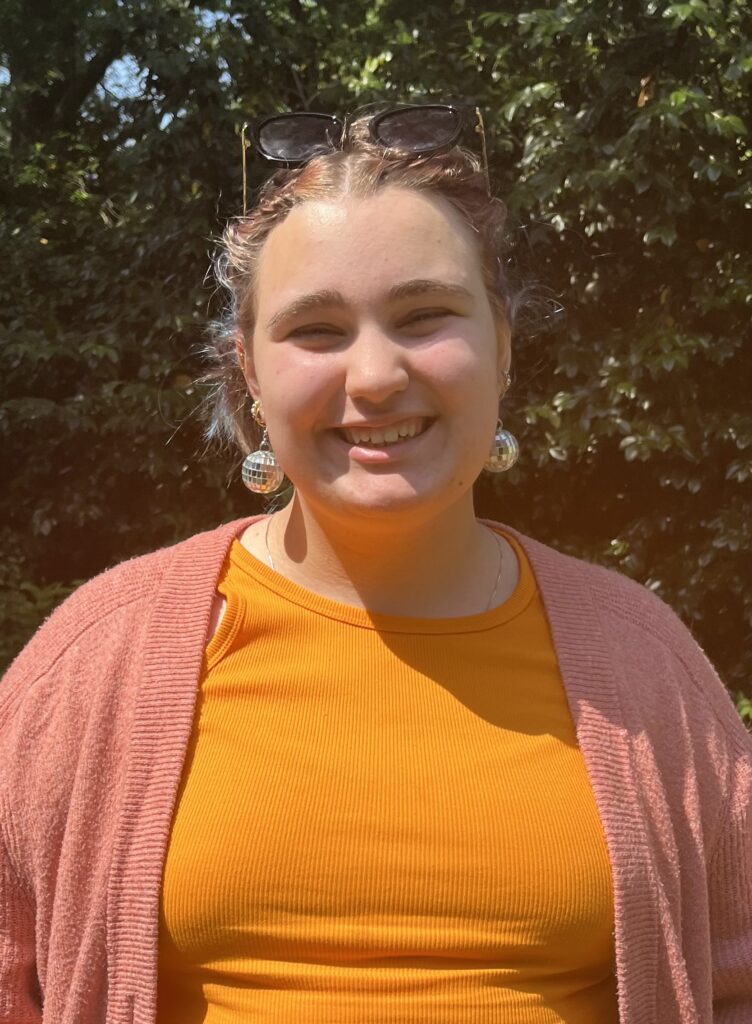 Amelia Lee is a rising junior at Freedom High School in Loudoun County, Virginia. She has always lived in Northern Virginia, with her area being predominantly Democrat. When it came to politics, Amelia grew up in a divided household, with one parent a Democrat and one a Republican. This allowed her to understand both American parties, helping her develop her own views without extreme bias towards Democrats or Republicans. While she has always leaned toward Democrat policies, her involvement in politics increased during the 2020 presidential election. Observing the various racial attacks during that year, and the support some Republicans gave to them, caused her to completely align with the Democrat Party. Amelia is the Photo Editor of her school's newspaper, a member of the Debate team, and a manager for the soccer team. She is also involved with various nonprofits in her community, holding leadership positions in some. Additionally, she is a staff writer for the High School Democrats of America's national publication, The Progressive Teen. As one of the VAYD Teen Caucus' Communication Directors, Amelia hopes to spread awareness of the various initiatives the VAYD accomplishes this year and increase the organization's following.
Myles Lanier is a senior at Manassas Park High School located in Northern Virginia. Myles is passionate about serving his community whether it be through volunteering, education, or legislative advocacy. He joined VAYD in 2020 shortly after the murder of George Floyd. In 2021, he served as a member of the High School Democrats of America's (HSDA) Ethics Committee. In 2022, he was appointed to serve as co-political director of the VAYD Teen Caucus, and served on HSDA's Campaigns Committee for the 2022 election cycle. He also currently serves in several other leadership positions in his school. Myles' is an advocate for expanding education opportunities to all Virginia students, criminal justice reform, and combat the climate crisis. As Co-Political Director, Myles' goals are to build a team to help elect more state legislators that will work with young people and bring young people's ideas to the table the time comes for writing legislation.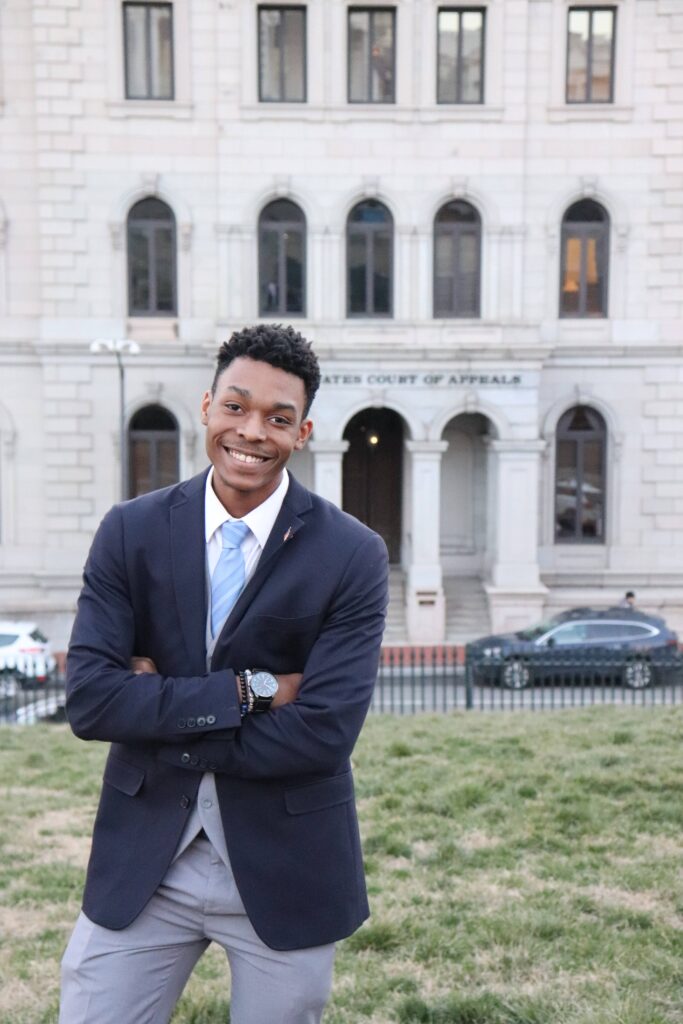 Daisy Maxwell is a rising junior at Washington-Liberty High School, where she serves on the student government. She began in politics by lobbying for gun violence prevention measures with Team Enough, a youth-led lobbying collective sponsored by Brady. She is also passionate about climate justice and immigration reform. She is excited to work with the Teen Caucus to advocate for these issues in the state. As Membership Director, she is hoping to increase participation in the Caucus in order to strengthen its presence and ensure that it becomes a force in politics.